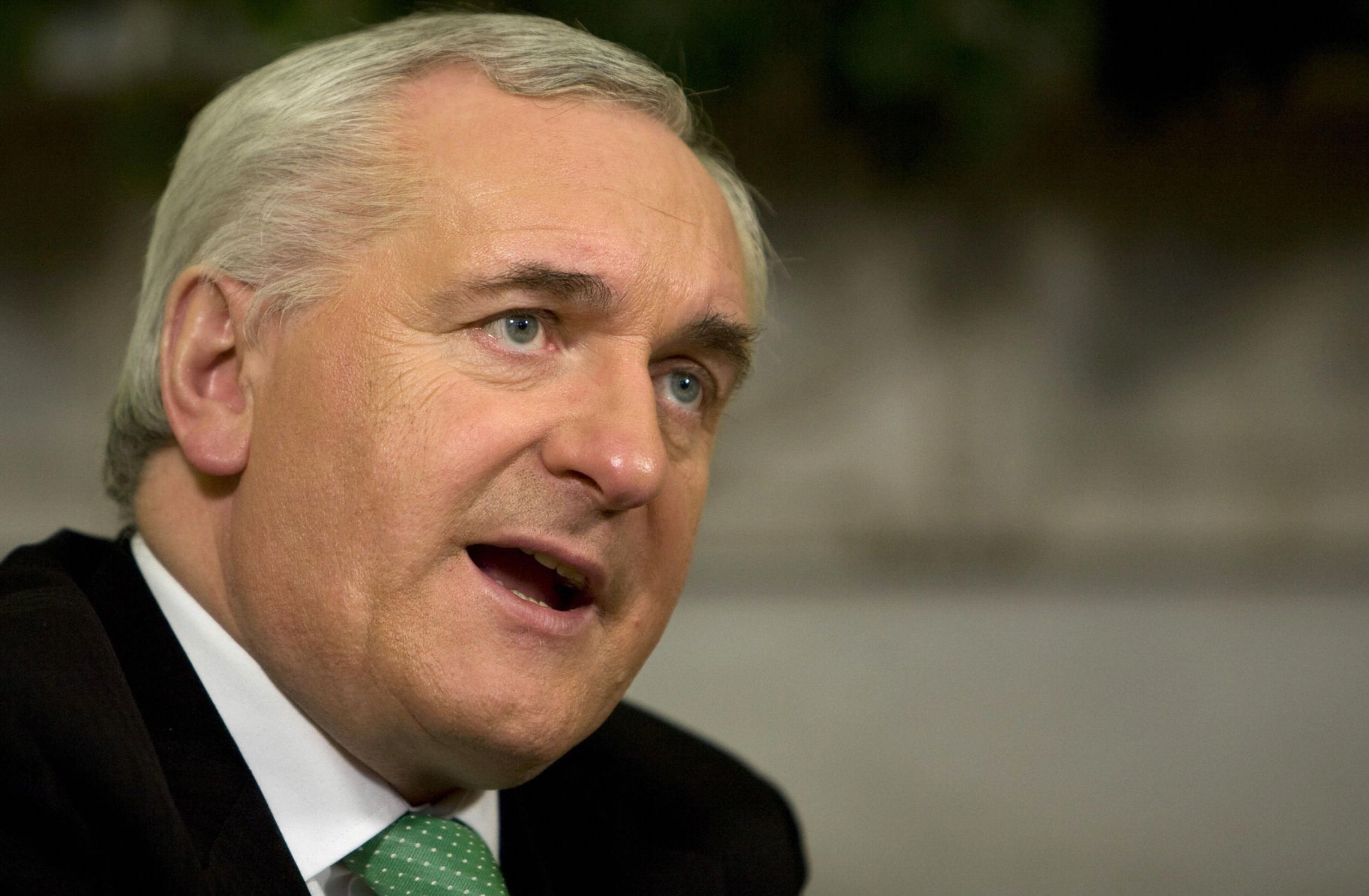 An application was brought by way of Judicial Review to the High Court seeking to challenge various orders of the Mahon Planning Tribunal relating to the former Taoiseach Mr. Bertie Ahern TD. These related to:
A claim of Legal Professional Privilege.
A claim relating to Parliamentary Privilege as provided in Article 15(13) of the Constitution.
The Tribunal refusing to make disclosure of various documents referred to in evidence.
A Divisional Hearing of the High Court heard the case and then reserved judgment and found for the Applicant on all grounds. A summary of the Judgment is attached herewith. In this action the firm instructed Mr. Brian Murray SC, Mr. Shane Murphy SC, Mr. Barry O Donnell BL and Mr. Douglas Clarke BL.
Ahern documents to tribunal covered by legal privilege.
AHERN -v- JUDGE MAHON and ORS
HIGH COURT DIVISIONAL COURT

Judgment delivered on May 8th, 2008 by Mr Justice Kelly, with the President of the High Court, Mr Justice Richard Johnson, and Mr Justice O'Neill.

JUDGEMENT
Former Taoiseach Bertie Ahern was entitled to claim legal professional privilege in respect of documents from a financial adviser generated in the course of the preparation by his lawyers of his appearance before the Mahon tribunal. In relation to parliamentary privilege, no questions could be asked of Mr Ahern concerning statements he made in the Dáil.

PRIVILEGE: BACKGROUND
In the course of its inquiries into "certain planning matters and payments", the tribunal, under the chairmanship of Judge Alan Mahon, sought to examine Mr Ahern in relation to statements made in the Dáil and sought access to communications between his legal advisers and a banking expert.

Mr Ahern challenged the right of the tribunal to examine him on statements made in the Dáil on the basis of parliamentary privilege and claimed legal professional privilege in relation to the correspondence with the financial expert.

He also sought statements from the tribunal relating to documents in its possession, consisting of bank data and a narrative. On the morning of the hearing, the court was told that the tribunal had provided Mr Ahern's solicitor with the documents sought, leaving two issues to be tried, that of parliamentary privilege and legal professional privilege.

The court examined the question of parliamentary privilege first.

The tribunal was examining the sources of lodgements made to accounts belonging to Mr Ahern or people associated with him. These became the subject of newspaper publicity in September 2006, following which Mr Ahern made a number of statements to the media and in the Dáil. The tribunal considered that the statements in the Dáil were "factually erroneous" and sought to raise them with Mr Ahern. His solicitors said that he was not amenable to the tribunal in respect of statements made in the Dáil.

This flowed from article 15.13 of the Constitution, which reads: "The members of each House of the Oireachtas shall, except in case of treason as defined in this Constitution, felony or breach of the peace, be privileged from arrest in going to and returning from, and while within the precincts of, either House, and shall not, in respect of any utterance in either House, be amenable to any court or any authority other than the House itself."

Counsel for the tribunal agreed that it could ask no questions that called into question the veracity or motivation of statements made in the Dáil. However, he said he wished to draw Mr Ahern's attention to any consistencies that might exist between statements made in the Dáil and those made to the tribunal or elsewhere.

Mr Ahern said it was difficult to conceive of drawing attention to statements in a way that did not make the person amenable to the tribunal.

DECISION
Mr Justice Kelly pointed out that the judgments of Mr Justice Hugh Geoghegan in the High Court and Chief Justice Thomas Finlay in the Supreme Court, in Attorney General -v- Hamilton [1993] outlined the history of the parliamentary privilege provision. He drew on the case law of other common law jurisdictions for assistance in the specific issue raised here, notably the New Zealand case Prebble -v- Television New Zealand [1994] which went to the Privy Council.

In this case, Lord Browne Wilkinson stated that where there was a conflict of rights, the need to ensure that the legislature can exercise its powers freely on behalf of its electors, with access to all relevant information, must prevail, and parties to litigation could not bring into question anything said or done in the House.

Mr Justice Kelly said the article and the case law demonstrated that drawing Mr Ahern's attention to statements made in the Dáil which were inconsistent with statements made outside it "may incorporate a suggestion that the words spoken in parliament were untrue or misleading. That is not permissible."

The tribunal could, of course, reproduce the Dáil record of Mr Ahern's statements in its final report, he said. "It may not, however, suggest that such words were untrue or misleading or inspired by improper motivation. It will be for the reader of the report to draw his own conclusions... To put it another way, Mr Ahern may be judged by the court of public opinion in respect of his parliamentary utterances, but not by the tribunal."

LEGAL PROFESSIONAL PRIVILEGE: BACKGROUND
Paddy Stronge was retained by Mr Ahern to provide advice and assistance in respect of the banking and financial aspects of the tribunal's inquiry. The tribunal sought discovery of all documents relating to his retaining of Mr Stronge, identifying 150 such documents.

Mr Ahern claimed litigation privilege in relation to these documents and legal advice privilege in relation to 11 of them. The tribunal stated that litigation privilege did not arise in relation to proceedings before it, as it was an inquisitorial body. It also stated that legal advice privilege did not attach to documents generated by third parties, but only to direct communications between a lawyer and client.

Mr Justice Kelly pointed out that legal professional privilege could be divided into two sub-classes: legal advice privilege, which arose whether proceedings existed or were in contemplation or not, and litigation privilege, which arose where proceedings were in existence or in contemplation.

He said it was clear that all the documents relating to Mr Stronge would attract privilege if litigation was involved. The issue was whether a person appearing before a tribunal was entitled to the same privilege as a person engaged in litigation.

Mr Justice Kelly examined Mr Ahern's status before the tribunal. "On a simple view of the matter it might be said that Mr Ahern is nothing more than a witness before the tribunal, but that view is as incorrect as it is simple.

"Mr Ahern's conduct is under examination by the committee and he may well feature in the report which the tribunal will prepare." He enjoyed all the protection afforded by article 40.3 of the Constitution, including the right to one's good name, the right to fair procedures and the right to natural and constitutional justice.

"In my view, litigation privilege extends to a witness before a tribunal of inquiry whose conduct is under examination and who, as a result, has acquired rights such as those identified in In Re Haughey. Mr Ahern is such a person," Mr Justice Kelly said.

He said this largely derived from Mr Ahern's constitutional rights, but that this view was also bolstered by a number of decisions from common law jurisdictions which did not have a written constitution.

Because he came to the decision that litigation privilege was applicable in relation to the 150 documents, the issue of legal advice privilege did not arise.

He concluded therefore that Mr Ahern was entitled to legal professional privilege, as claimed. The full text of this judgment is available on www.courts.ie.
Brian Murray SC, Shane Murphy SC, Barry O'Donnell BL and Douglas Clarke BL, instructed by Patrick Wardand Co, Ormond Quay, Dublin, for Mr Ahern; Michael Collins SC, Denis Macdonald SC, Cian Ferriter BL and Cathal Murphy BL, instructed by Susan Gilvarry, for the Mahon tribunal.
Extract from Carol Coulter, Irish Times, Law Matters, 16th June, 2008.